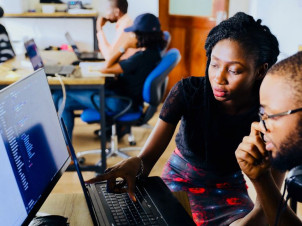 Senior Software Engineer | .Net
Back-end
|
Any Employment Type
|
Senior Level
|
Flexible Hybrid - Remote/Office(optional)
|
Anywhere in Romania, Cluj-Napoca
A hands-on professional with a demonstrated track record of partnering with senior leaders to align business strategies and human resource (HR) practices. A leader who is highly motivated, committed and outcome focused with experience in strategic and operational HR planning and people management, including: performance management; employee development; employee relations; organisational and culture development; employee engagement; compensation and benefits; recruitment programs; and the alignment of people systems and procedures. Key Skills and Experience - Partnering with senior management to deliver on goals - Leadership and people management - Providing counsel and coaching support - HR Procedure development and implementation - Establishment of HR function and start up processes - HR project management - HR process improvement
About the job
For our cliient who has a team specialized in the media industry, we are looking for a senior software engineer. In this role, you will shape the digital transformation of media industry with a high degree of personal responsibility in an international product team.
Responsibilities
Identification/structuring of cross-project components
Design of the cooperation between the development teams
Development of backend (API, WebAPI, storage, cache, security, ...)
Development of system and load tests
Close collaboration with colleagues from business units and partners on development level
See more responsibilities
Requirements
5+ years of experience
Technology stack: .Net Core (C#), Entity Framework, MySQL, DevOps Azure
Solid experience in dealing with agile methods and development processes (DevOps)
Moderation skills/assertiveness
Team player and active driver of change.